Cribs, walkers, swings, high-chairs, diapers, and more are available for free at Prince of Peace! Diapers are at the church; all other supplies are at the school. Contact the church office or Christine Whitney to enter the school. Please, come and take what you need.
---
We will be hosting a potluck to honor Independence Day after the service on Sunday, July 3. Bring your favorite potluck dish, and celebrate our nation and freedom!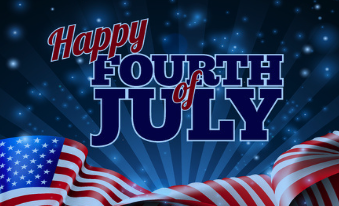 ---
In July, we will relaunch weekly youth Sunday School classes. Suzzanne Falvey will share God's word with our elementary aged students from 10:30-11:15 each week. Her curriculum will be fun, interactive and age-appropriate. Older youth are welcome to join as helpers. God's word is for all ages young and old, Adult Bible Study will take place at that same time taught by one of our pastors. Middle-School and High-School youth are welcome to attend the adult class as we all learn together.
Pastor is so excited!
---
Door Offering-Faith Comes By Hearing: Vision 2033
In June and July, we are supporting Vision 2033, which still incorporates the Military Biblestick Outreach. With Vision 2033, Faith Comes By Hearing has come alongside the worldwide translation community in a movement to ensure that everyone on Earth has access to Jesus Christ's Gospel in a format they can understand. Their goal is to work in partnership with others to see that the Word of God is recorded and freely provided in every language in the world by the year 2033. $30 donations are recommended. There is still time to contribute!
---
The lease for the school building has been signed with PRISM! They have access to the school as of July 1, 2022, and they will start paying rent on September 1, 2022. This is a 5-year lease with a renewal option for another 5 years. They expressed a desire to use the building for 10 years.
See Christine Whitney if you have questions regarding our use of the building for the duration of the PRISM lease.
---
On Saturday, July 23, 2022, we will sell all items from the school that PRISM doesn't want or need including toys and books from the school library. Homeschoolers are particularly encouraged to come and browse our materials. Any church members who want to bring and sell items are welcome to participate. We will need volunteers to lend a hand with the sale and trucks to haul off what remains.
---
With the rise in violent crimes over the last couple of years, the Church Council offers the following safety advice provided by Pesbyterian Health systems:
---
During this season of high winds and high fire danger, we should all be prepared to evacuate oncoming fires. Fire evacuation plans and information are available on the information table near the entrance to the building. Please, don't get caught unprepared; be mindful of fire danger in your area and take the appropriate actions that lead to a successful evacuation.
---